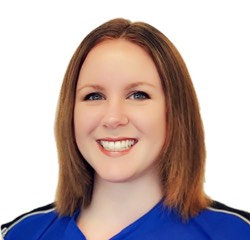 Sherry Peterson-Tennille
Sherry Peterson-Tennille hails from a small town in Georgia, (Milledgeville, to be precise); she has a twin brother and an older brother, and she married her high-school sweetheart. But don't let her girl-next-door pedigree fool you! She and her brothers started a band in high school and moved to Nashville to pursue music nine years ago. Since then, Sherry's received two valuable educations – an A.A.S. in Interior Design from The Art Institute of Charlotte and a world-class education in life doing things like touring the Czech Republic in a jazz band, recording a rock album, performing at The Big House (Allman Brothers), and designing the floor layout for Ovation Music And Studios in Gallatin, TN.
As a designer, her art and music background serve her in more ways than you might think: "Before great design, comes good listening. I've learned to ask answer-driven questions to help my clients arrive at the design they've been dreaming of. One of my most rewarding design projects had a very restrictive budget. Still, I was able to help a family of five find creative solutions that transformed both the look, feel and functionality of their kitchen. It had a huge impact on their quality of life – and that's what it's all about."
Sherry finds joy in everything she does – from listening to podcasts during her commute to working out. When she isn't working with clients to design show-stopping kitchens and bathrooms, the following takes center stage: music, art (she paints in acrylics), her husband, and their adorable Maltese puppy, Gandalf the White – not necessarily in that order!
---